Wilson's Fitness Centers (a family owned Columbia business) powers the MAC with over 35 years of health and fitness experience. Providing sports programming, training, day and weekly camps, rentals, and parties for our community. Summer kicks off the Shark summer swim team, swim lessons, and family memberships. At the MAC the WHOLE family stays active!
CLICK ON THE BUTTONS BELOW TO SEE ALL CURRENT AND UPCOMING EVENTS AND PROGRAMS!
Available sessions in CAMPS & MORE Sports
SUMMER CAMP
Registration is OPEN! Please make sure to register for correct group, once registered we can't change this!!! FUN & FITNESS SUMMER CAMP
Read More&nbspEnroll
Registration is OPEN! Please make sure to register for correct group, once registered we can't change this!!!
FUN & FITNESS SUMMER CAMP Ages K - 7th Grade
Your kids will love this fun and activity filled place to meet new friends, play games, learn new sports, do crafts and of course...swim! They will have fun and stay active during the summer months while we provide supervision for all activities while teaching sportsmanship and teamwork. Parents, please read and fill out the Summer Camp Handbook! There is not an option for a waitlist, make sure you sign up before it is too late!

Drop off anytime after 7:45AM, Pick up anytime before 5:15PM

AGE GROUPS (Grade your camper is going into):


Kindergarten-Bees

1st -Cubs

2nd – Beavers

3rd -Kangaroos

4th -Otters

5th – 7th -Sharks

*If you are trying to sign up for a week and don't see the specific week or days you are looking for it is due to camp being full those dates!** No option for a waitlist! Make sure you sign up before it is too late!!

Parents - Please fill out and bring in the Parent/ Guardian forms prior to 1st day of camp, you can also send them to [email protected]

Please review our Summer Camp Handbook for great information about Camps!

For more information please contact MAC Camp Director, Devin Dowell, [email protected]

There will not be an option for refunds or changes in dates, once your camper is registered.


Read Less&nbspEnroll
Available sessions in ADULT SPORTS Sports
Available sessions in YOUTH SPORTS Sports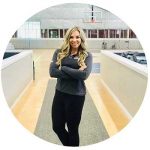 Ginny graduated from the University of Central Missouri with a degree in Child and Family Development. Much of her career has been spent working with Parks and Recreation as well as various YMCAs across Missouri. The sense of community at the MAC is what brought her to Wilson's in November 2017. Getting kids involved in sports programs, guiding them to stay active and watching them form a love of the game is what drives her. She grew up playing sports, played softball in college, and she says that gave her a great sense of direction with her life. Ginny still loves to compete and stay active and she wants to instill that love in today's youth. She believes they can do anything they set their minds to and she's there to help them along the way.
[email protected]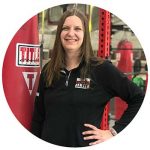 Andrea has wanted to work with kids and adults in the sports community for as long as she can remember. She is a former college basketball player and has a degree in Sports Management. Starting at the MAC in August 2018, she has worked hard to create and bring in new programs as well as improve existing ones. Andrea loves meeting new participants and organizing our t-ball, youth basketball, wheelchair basketball leagues through DASA (Disabled Athlete Sports Association), and pickleball tournaments. Andrea is a dog lover and is always checking out sports trends and to see what new and exciting programs can be brought to the MAC. Have an idea? Let Andrea know!
[email protected]
COULD THIS BE YOU?
We're looking for more great coaches and parent volunteers to help promote and create great sports programs for kids of all abilities. If you or someone you know is interested in coaching or helping with Volleyball, Basketball, T-Ball or soccer, contact Andrea Kleinsorge. She'd love to talk with you!
ONLINE ENROLLMENT FAQ
If this is your first time creating an account or if you haven't logged in to your MAC account for a long time, start here to find out the details. No more MSM and we now have family accounts! 
 
SHARE and STAY UP TO DATE
BUILDING HOURS
Monday -Thursday 6:00AM – 9:00PM
Friday 6:00AM – 8:30PM
Saturday 7:30AM – 8:00PM
Sunday 10:00AM – 9:00PM
Extended hours for rentals, parties & league play
No Cleats Please